GAMING NEWS - 02 JUNE 2016

Bard's Gold Coming To Consoles On 17th June
Developers Pixel Lantern have announced that their platformer game Bard's Gold
will be released on Xbox One and PlayStation 4 on 17th June. Bard's Gold is a challenging platformer that lets you explore eerie worlds in a quest for a Goblin that stole your gold. Help the Bard to overcome the dungeon's many dangerous perils and use your new-found treasures to improve your character and to buy new weapons and gear.
Bard's Gold was first released on PC last summer.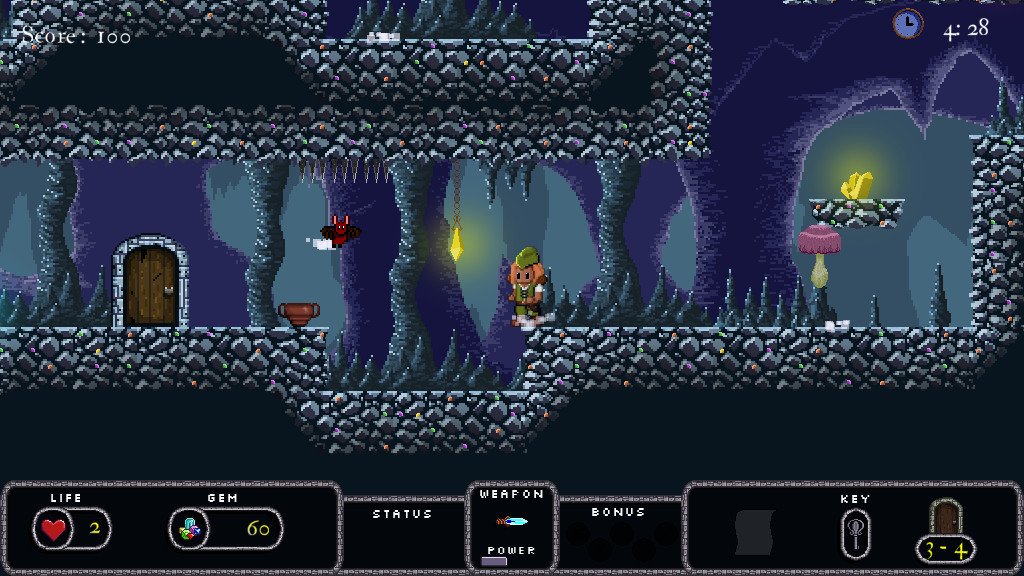 Ubisoft Announces New Rainbow Six Siege Starter Edition
This special version – available via Steam and Uplay from now through June 19 – costs $15. For that price, you get all of the content available in the standard edition, but progression works differently. Aimed at newcomers, the Starter Edition begins by randomly unlocking two of the original 20 Operators from a pool of six – Rook, Ash, Sledge, Fuze, Smoke, and Mute – who were chosen for being the most intuitive to use while learning the game. You'll then get 600 R6 Credits to spend on two original Operators (or one seasonal Operator), or other in-game content. Choose wisely, however, because after that, earning more Operators through gameplay costs 12,500 Renown (compared to 500-2,000 Renown in the standard edition).
Otherwise, the experience offered by the Starter Edition is identical to the standard version. You'll have access to all of the same maps, modes, and challenges as other players, with no level caps or other restrictions.
The Rainbow Six Siege Starter Edition is available only on PC through June 19, while the standard edition is also available on Xbox One and PS4.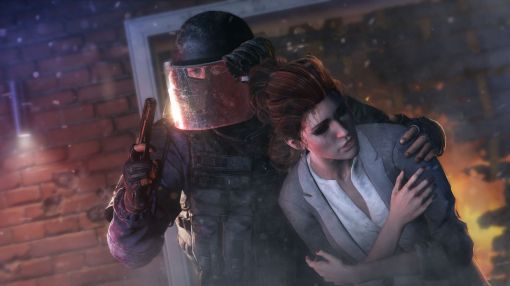 Biggest Ever Halo 5 Expansion Teased, Coming End Of June
Halo 5's Warzone Firefight expansion, the Xbox One shooter's biggest since launch, is coming out at the end of the month. In 343's latest weekly blog post, the developer shared a status update for how it's coming along and teased more about what it contains. 343 said
"A wide variety of teams are hard at work to get their final work and polish completed. These include the Warzone team, who are finishing up the PvE mode, the Warzone Boss Refresh we first mentioned in the last issue, and more."
343 also released images of some of the new Warzone Firefight bosses players will encounter, they look badass. They each have Ultra-class armor, 343 said. Check them out in the images below.
Additionally, while May's second free update, Hog Wild, did not include any new maps, that won't be the case for Warzone Firefight. 343 said in the blog post that players can expect "new places," while the update will also deliver "new tools of destruction."
Furthermore, 343 teased that there are "a few surprises" about the Warzone Firefight expansion that have not been announced yet. One of these could be related to Forge.
343 also shared the image below, which appears to suggest the 7 Wood melee weapon might be making a comeback. 343's Tom French said about the teaser image, "No idea what it might be for."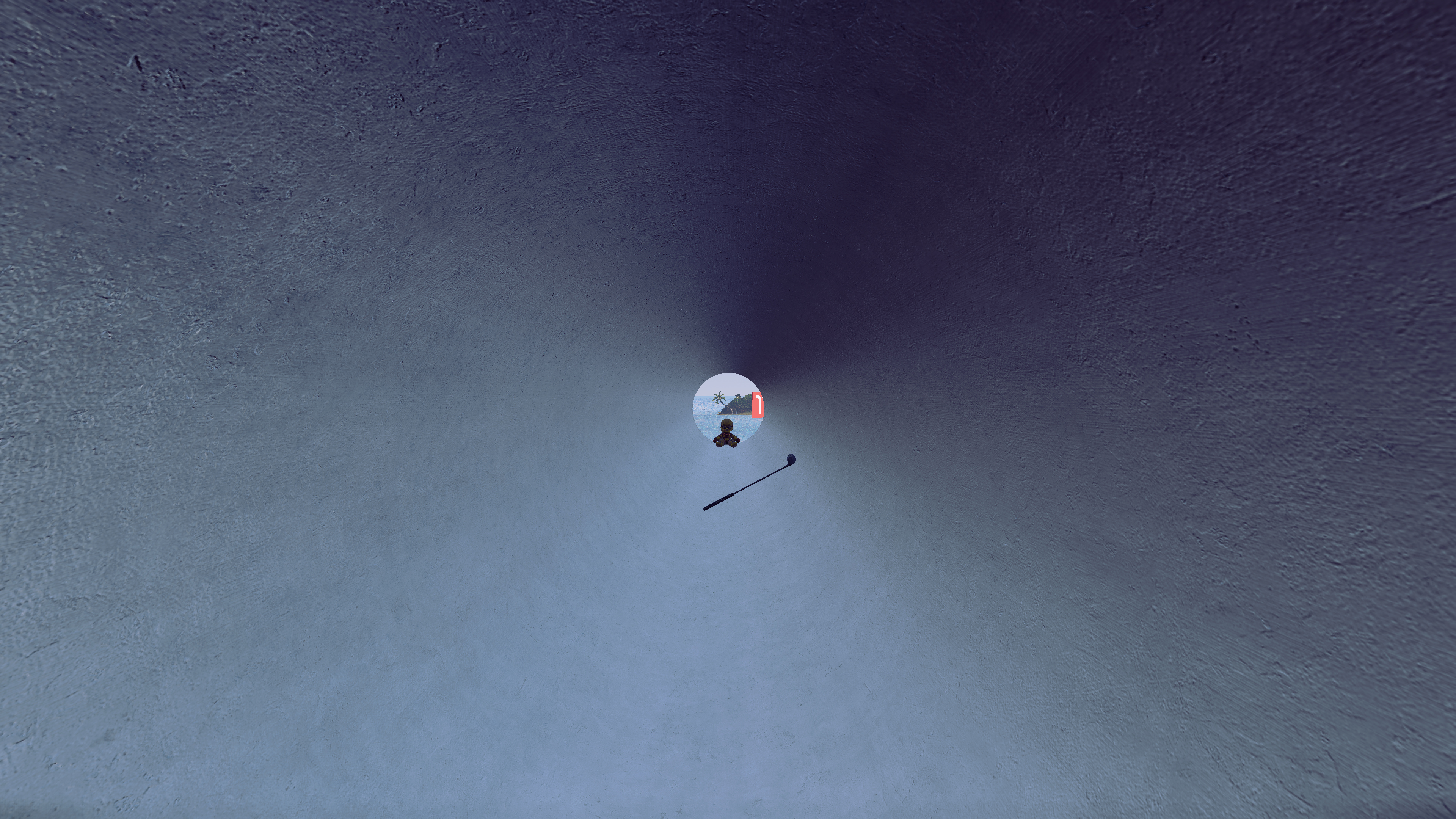 The full blog post contains other details about what went on at 343 and across the Halo universe this week. Check it out
here
.
Warzone Firefight will be Halo 5's seventh free expansion. The other ones were The Battle of Shadow and Light (November), Cartographer's Gift (December), Infinity's Armor (January), Hammer Storm (February), Ghosts of Meridian (April), Memories of Reach (May), and Hog Wild (May).
Aaron Linde, Lead Writer Of Battleborn, Leaves Gearbox
Aaron Linde, a lead writer on Gearbox's recently released shooter Battleborn, has left the Texas-based developer. He announced the news on Twitter that 3rd June was his last day at the developer.
He said "I absolutely love this team and am incredibly proud of the work we did together."
In a follow-up tweet, Linde confirmed that he's moving to the Pacific Northwest to take on an "awesome opportunity." He said he will share more details on this 'soon' so check out his Twitter page here.
Linde had worked at Gearbox since October 2013 and before joining them, he worked as a writing consultant for Monolith's Middle-earth: Shadow of Mordor. He also worked on the Gears of War franchise during a run at Microsoft.
Battleborn launched in early May for PS4, Xbox One, and PC. The game got off to an "encouraging" start, according to 2K Games parent company Take-Two Interactive. However, it is too soon to say if the game will enjoy a similar sales curve as Borderlands, CEO Strauss Zelnick said on an earnings call recently.
Fallout 4 Far Harbour Updated For PS4, But Needs Re-downloading
An updated version of Fallout 4's Far Harbor expansion has been released on PS4 following numerous reports of problems with the DLC.
Specific details regarding what's changed weren't shared, but Bethesda's official description of the update is that it "addresses performance issues." The process for obtaining this updated version is different than for a standard game update. Bethesda offers up the following guide to re-download the updated version of Far Harbor:
1) Confirm Fallout 4 is not running. Highlight Fallout 4 in your PS4 dashboard, press Options, and select Close Application to ensure Fallout 4 is not running minimized.
2) Select Related Items. You'll find this under the Fallout 4 icon in the PS4 dashboard.
4) Navigate to the Download Arrow next to Far Harbor and select it.
5) You should see a notice that Far Harbor has been Added to Downloads.
Wait for the downloadable content to finish downloading and installing before starting Fallout 4.
Should this not work, Bethesda recommends deleting Fallout 4 and its DLC from your system and then reinstalling all of it. If you're in Europe, the updated version isn't yet available, but word on that is promised to be coming "in the very near future."
A performance analysis of Far Harbor following its release showed that the expansion runs at 20 FPS on PS4, with the frame rate sometimes dropping even lower than that. The Xbox One version also doesn't run at a locked 30 FPS, though it is smoother than its PS4 counterpart. Digital Foundry blamed this on the volumetric fog that is prevalent throughout the large new area introduced in the expansion.
Far Harbor is the third DLC pack to be released for Fallout 4, and it's the biggest one to date.
Enders Game Zero G Mode Recreated For Halo 5
Players have added Star Wars ships, the fictional sport Quidditch from Harry Potter, and a live avalanche to Halo 5: Guardians with the game's Forge mode. Now, one creative player has recreated the zero-gravity Battle Room from Ender's Game, and you can have actual battles just like the ones from the book and movie.
Reddit user Aurelien-131 is the minigame's creator, and he showed what the mode looks like in a GIF he posted to the gaming subreddit. The Battle Room in Ender's Game hosts battles between two "armies," where they can shoot to freeze each other and open their enemy's gate to get in. Aurelien couldn't recreate this perfectly in Halo 5, so they put a twist on it. See the GIF here.
Players start with plasma pistols that have infinite ammo. For the gates, they put strongholds that work in a similar way to the movie--in Ender's Game, five people need to get through the gate to end the battle, while a Halo stronghold gets captured faster as more people stand within it. Capturing the stronghold wins the match, but you can also kill all enemy players if you want to take a more violent approach. Whoever takes three rounds first wins the match.
Aurelien offered some advice to people who want to play his Ender's Game-like mode:
"Since playing Halo with no gravity is probably not a common occurrence for most of you, I'll add this tip - Going up is as simple as jumping, but going back down can be tricky, also Ground pounding is the obvious choice, but for a slower and more controlled descent you can simply zoom in so that your stabilizers activate, which will make you fall when you let go. As a last resort you can also boost to the nearest wall and the downward slope of the sphere will guide you down."
They added that "8v8 is ideal" for this mode, though 4v4 should be fine. You can read their entire post
here
.
It was recently announced that Halo 5's Forge tools would make their way to the PC later this year. A PC version of Halo 5 was not announced, though people will be able to make Forge maps on PC and publish them for use on Xbox One.
News complied by Paul Clarke. Sources include Gamespot and New Game Network.

===========================================================================================
YOU ARE VISITOR NUMBER





SINCE 01 MAY 2016