=================================================================================
TRACK LISTING:

1) Manufactured Suicide
2) Life
3) Sever The 6th Head
4) The Event Of Revolt
5) Escape The Night
OUR RATING (out of 10)
8.0
RATHER GOOD!!

Danish death/thrash metal quintet Caro are here with their hammerblow 5 track EP 'Sever The 6th Head'. This is an exercise in calculated brutality combining a Five Finger Death Punch style growling vocal with juicy and crunchy riffage, with a massive side order of masterforged rhythm section. Is it good? I hear you ask. Well yes.... YES IT IS!!

'Manufactured Suicide' starts us off as the band mean to go on with circle pit worthy riffs and machine gun drums. The growling vocal put me in mind of listening to bands like Accuser and as I mentioned before, Five Finger Death Punch. 'Life' sticks to the prescribed formula and if anything, ups the stakes in heaviness and aggression. The title track 'Sever The 6th Head' keeps it's heaviness and aggression but puts a little less emphasis on speed, at least in the beginning. Track 4 'The Event Of Revolt' begins dramatically on the intro with the promise of blistering aggression, going into a doomy melodic gang vocal, then finally opening up into the controlled aggression promised by the intro. 'Escape The Night' assaults us with a full salvo done in Caro's enimittable style with what is by far the heaviest track on the whole EP.
Caro, I believe have gone more for quality than quantity here and this is where 'Sever The 6th Head falls at the final hurdle. This EP is a great listen but there just isn't enough of it, lasting no more than 20 minutes from beginning to end. The powerful vocal delivery of Michael Olsson, the aggressively powerful riffage of Kevin and Laust Sorensen, Jacob 'Fack' Wammen's blistering bass licks and the poundingly tight drums of Sigurd 'Sigge' Johnk-Jensen are all on a consistently high level of expertise on the entire EP. I wanted more, but I'm glad for the 5 tracks I have heard. The world needs a full length and I hope they won't disappoint.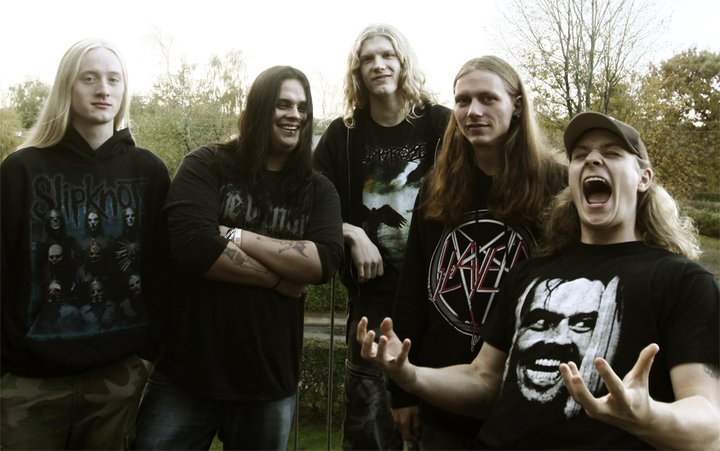 =================================================================================